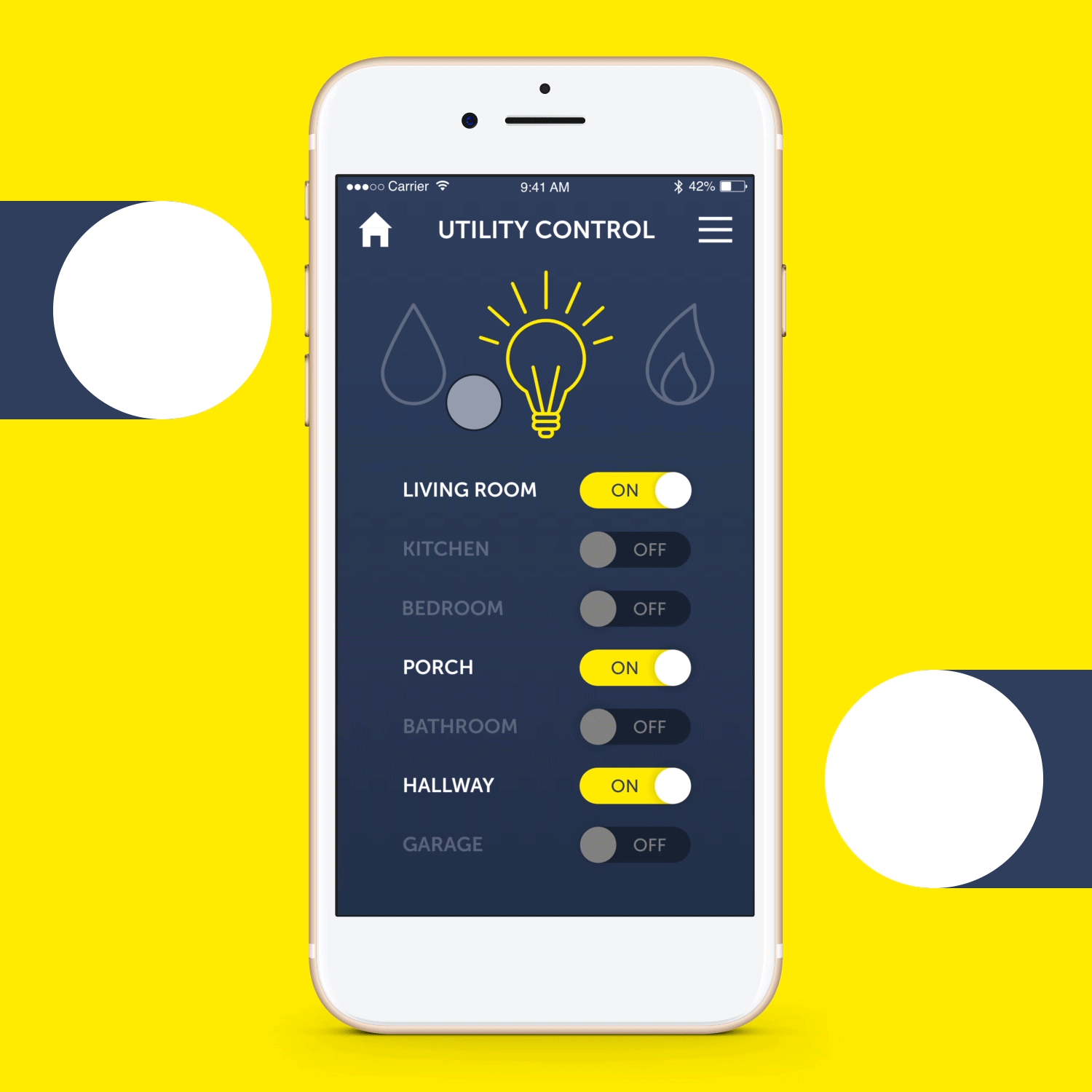 This brief focused on the creation of an on/off switch for an app design. I felt that simply creating a switch was a little too simplistic for this project, and I decided to incorporate a home control concept.
By adjusting different switches under the light controls section, the user can easily turn house lights off and on. Furthermore, the ability to toggle between different sections (e.g. water and heating) is an option accessed towards the top of the interface.
For more of my designs, please take a look at https://dribbble.com/RicGray.