As part of my work with Summersdale I designed a series of products created to boost people's day with a variety of affirmation cards which can be placed in a wooden holder. My main task was to create a design for the outer box which would reflect the upbeat and warm sentiments of the cards.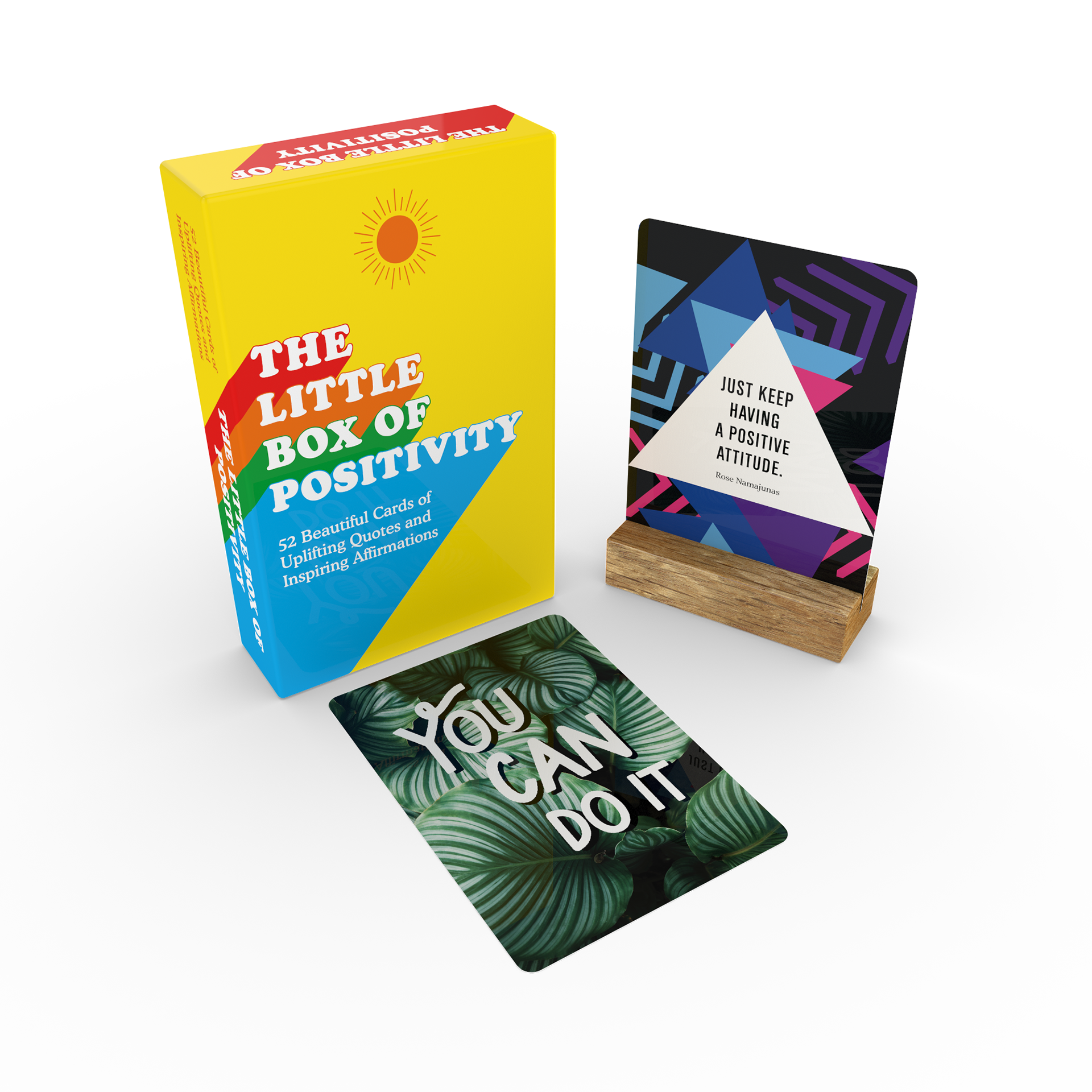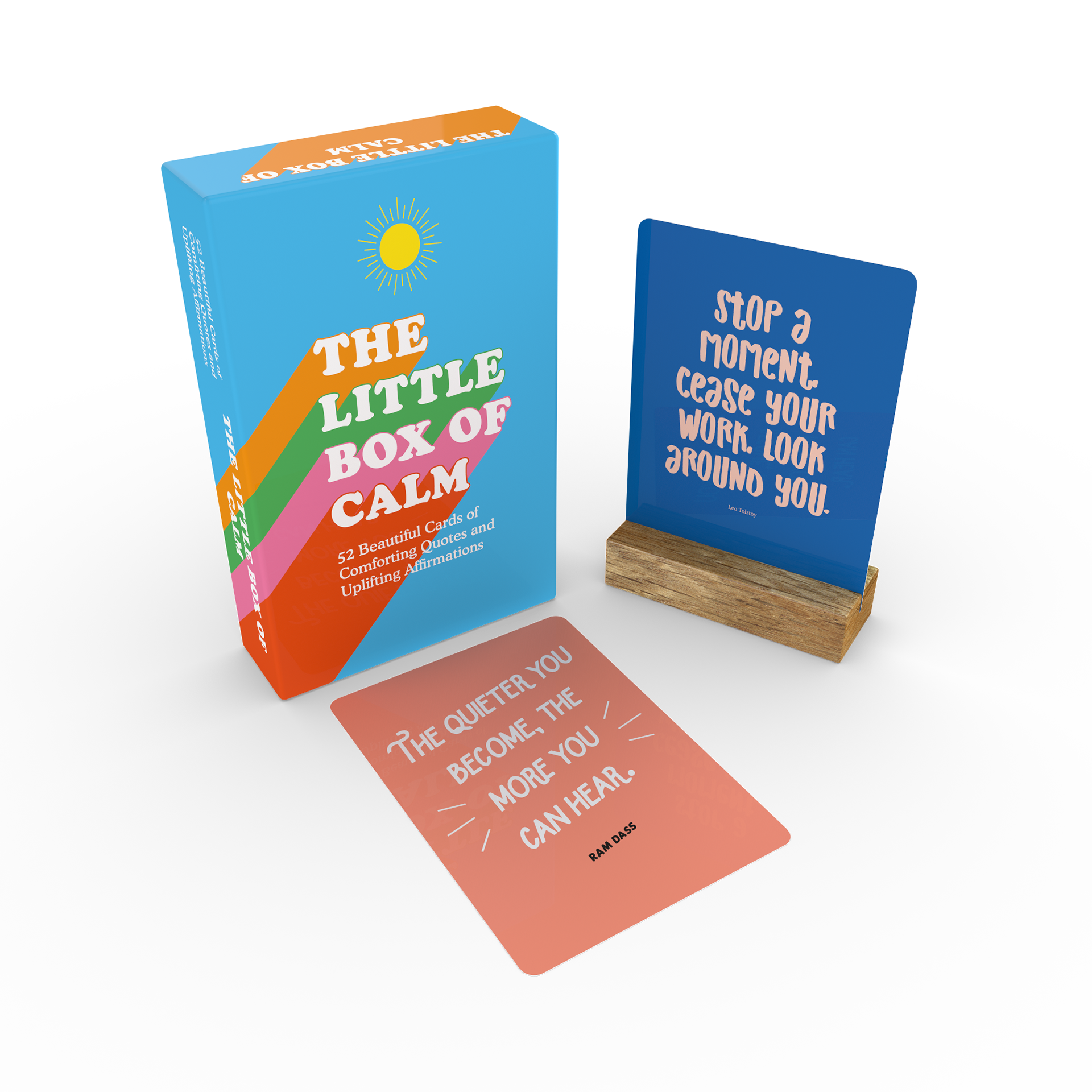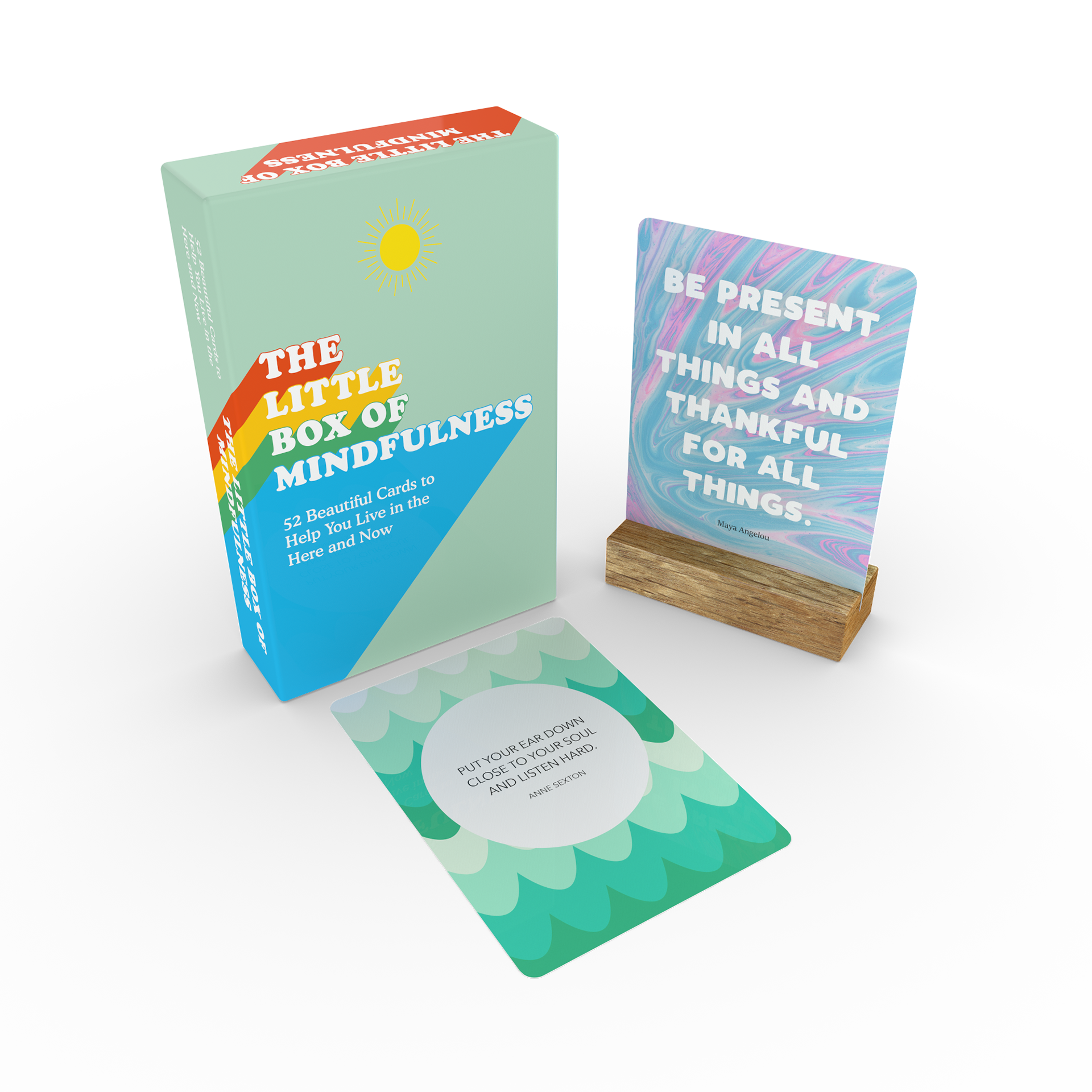 The product was aimed at quite a broad audience and could be beneficial to anybody whose mental health is suffering and may require a little extra support to boost them
during the day.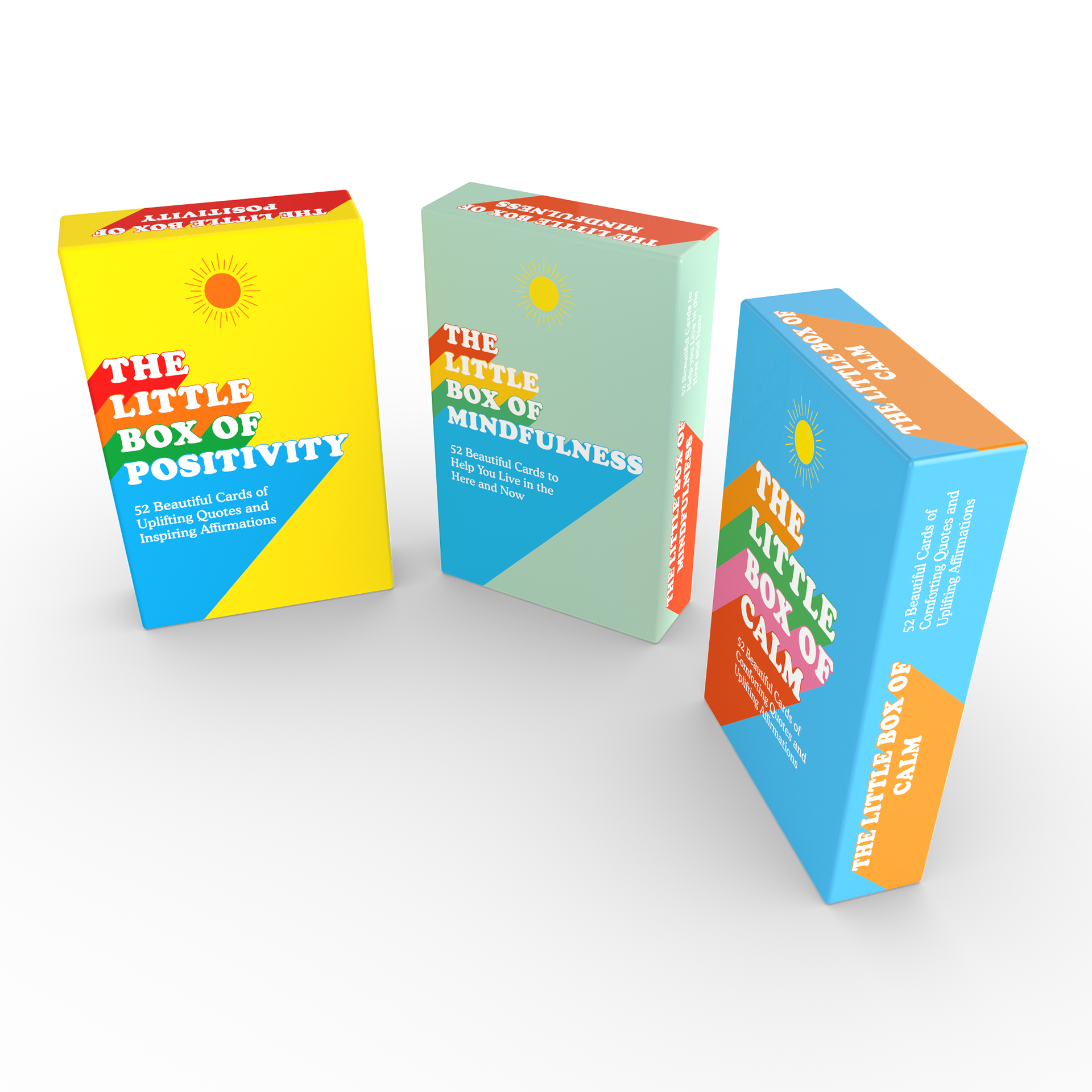 The series initially launched as only The Little Box of Positivity but was expanded to include Mindfulness and Calm following success on retail outlets such as Amazon and Waterstones.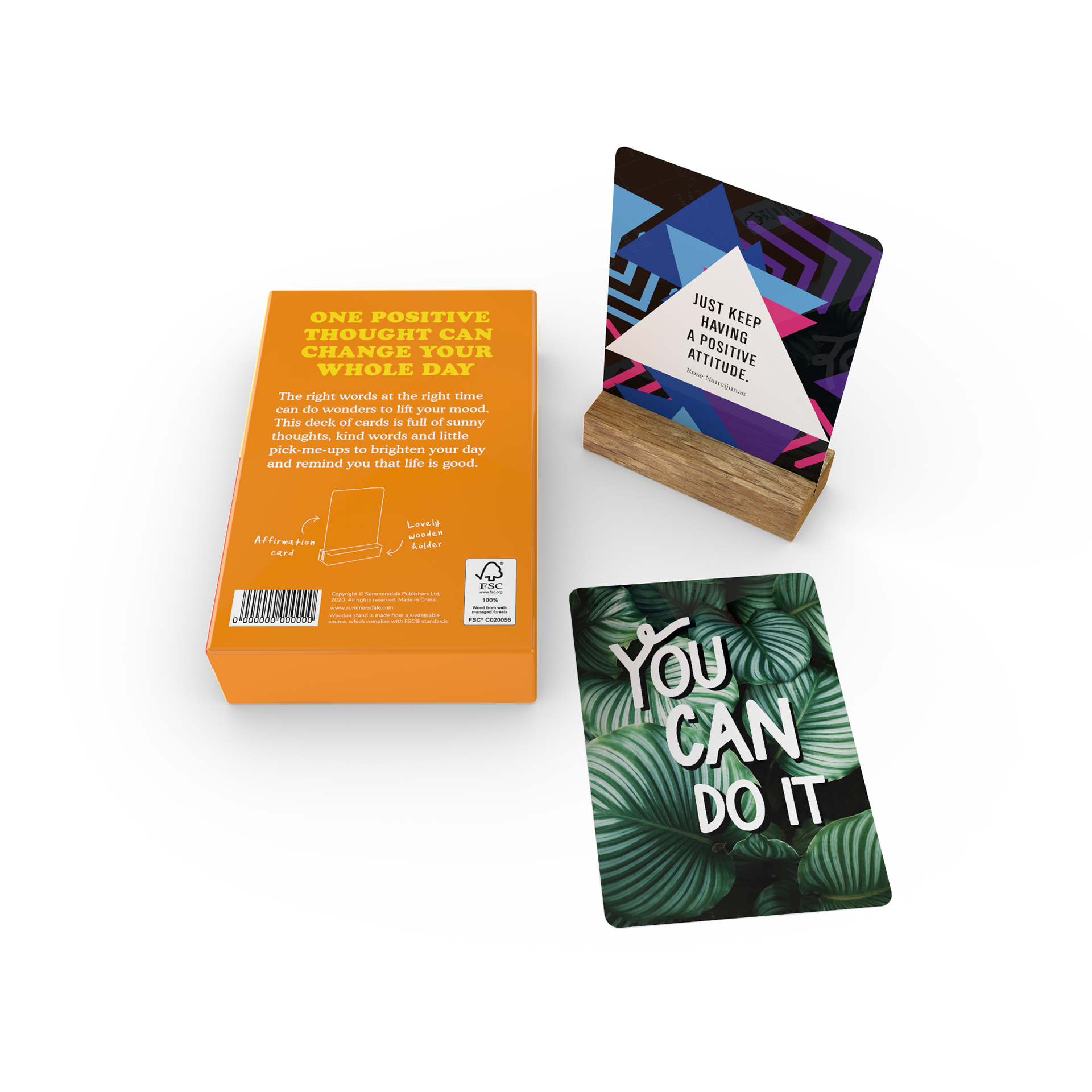 In addition to the designs approved by the client, I also built concepts which use a
more subtle and muted colour approach which would be appropriate for a more
mature audience.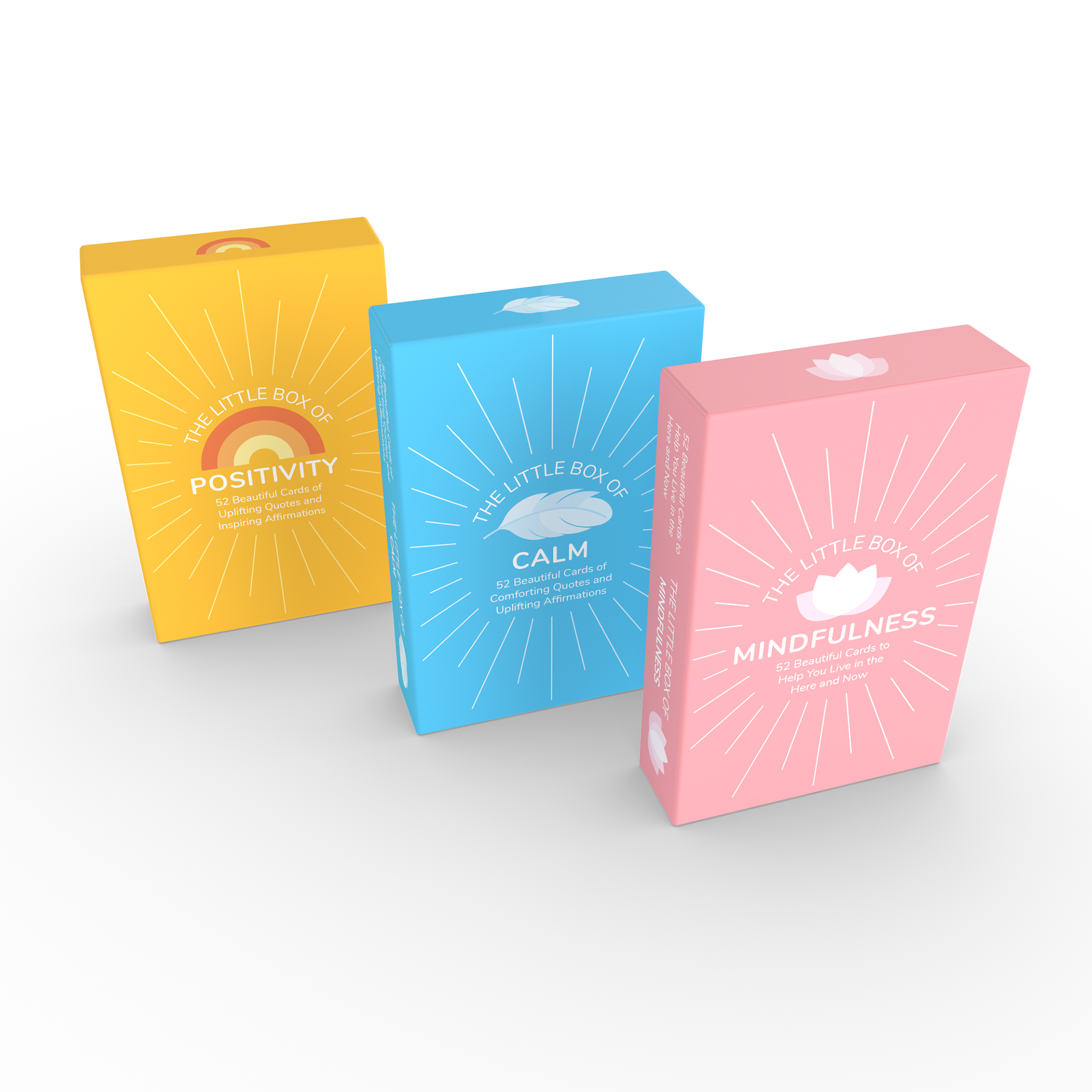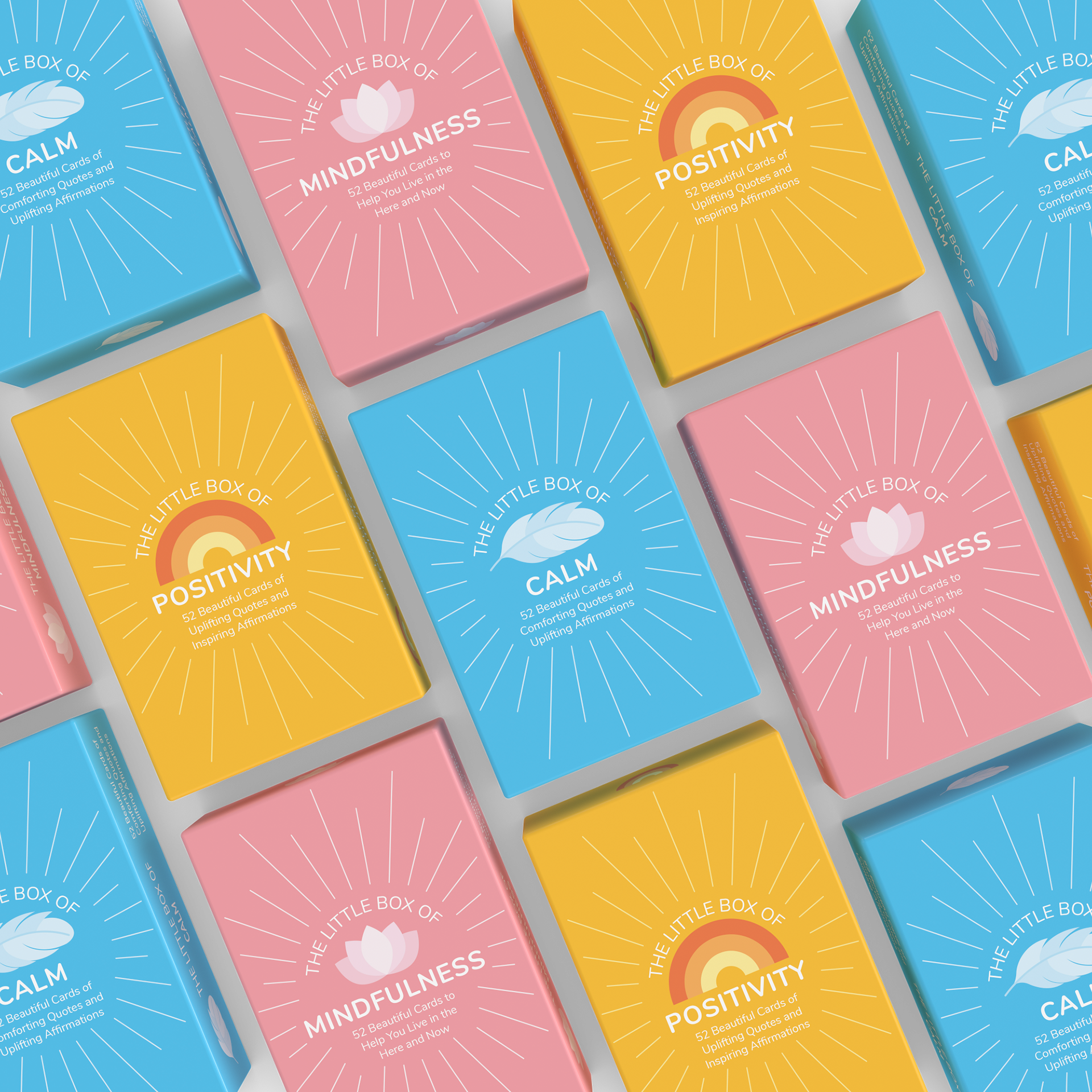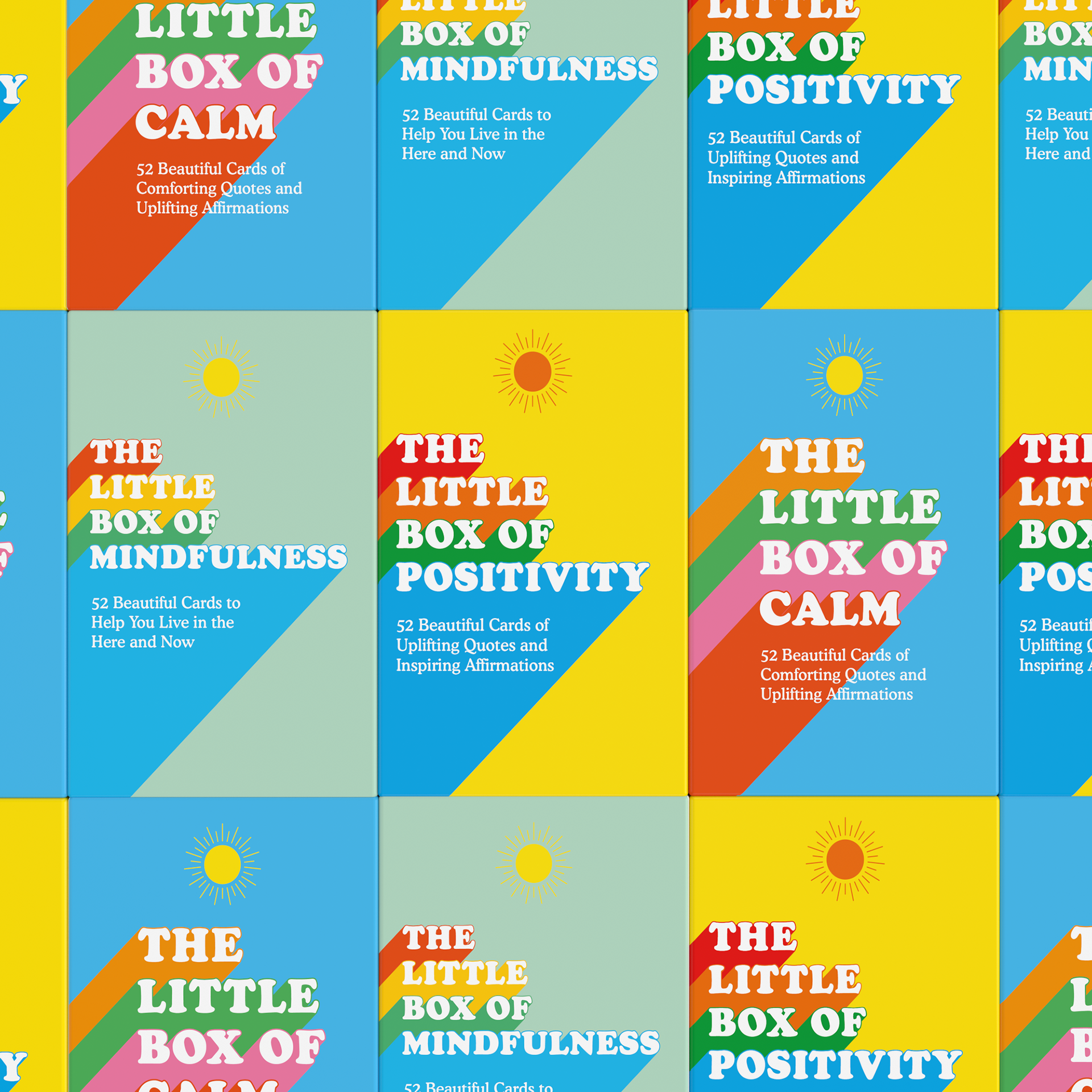 Creative Lead: Ric Gray
Client: Summersdale Publishers, Ltd.