In what has become somewhat of a yearly tradition, I recently created a promotional poster for WWE's Wrestlemania 32 event in the style of an old-school boxing attraction poster, paying particular attention to my choice of typography and layout to ensure a realistic representation of a poster from that era was achieved.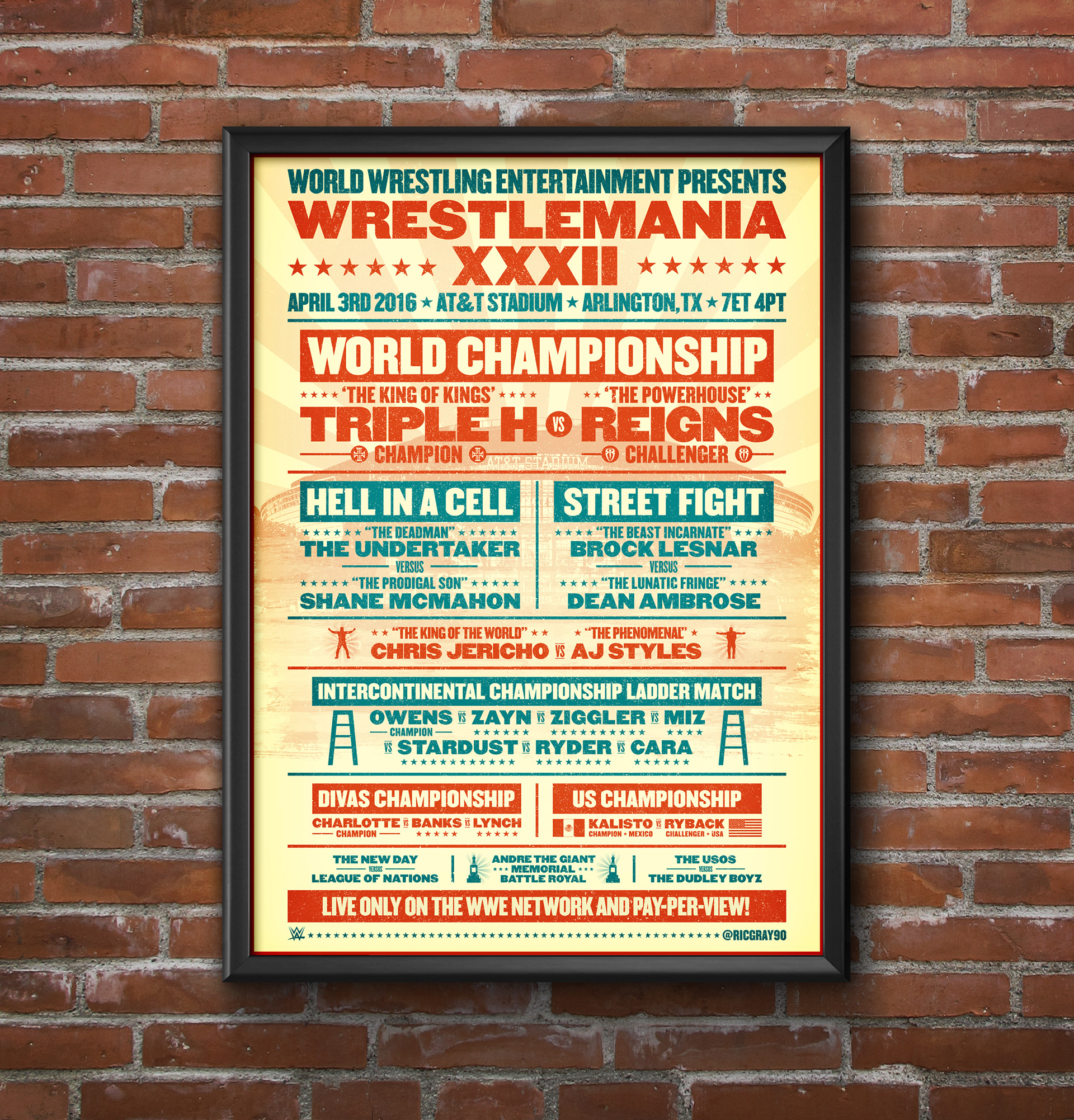 Whilst similar to previous years I aimed to further progress my creative approach by incorporating additional icons and logos to further communicate the likeness of particular wrestlers, as seen in the Chris Jericho vs. AJ Styles and Intercontinental Championship ladder match. I also incorporated a distressed graphic of the AT&T Stadium to act as a background texture which is recognisable but does not distract from the event's key information.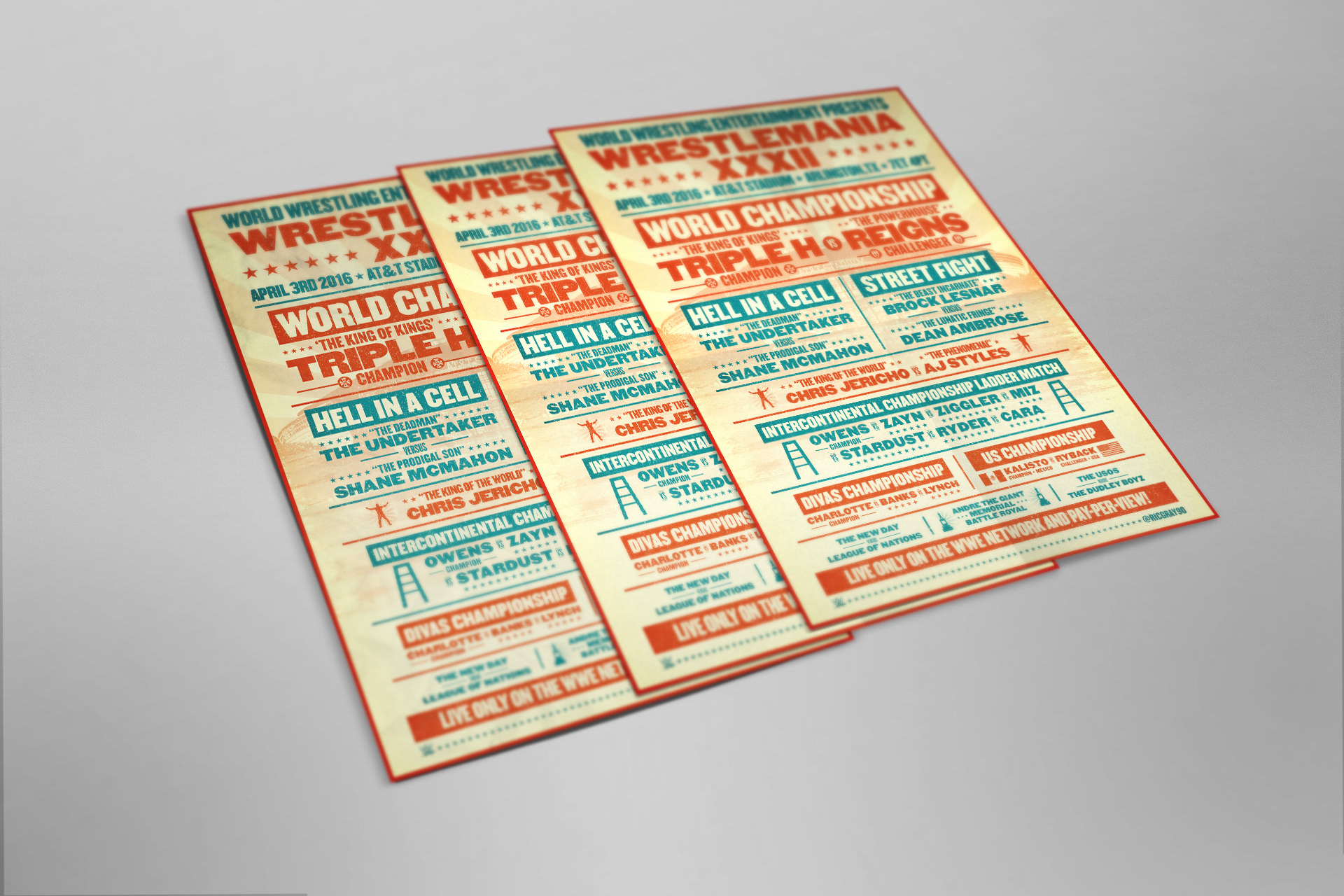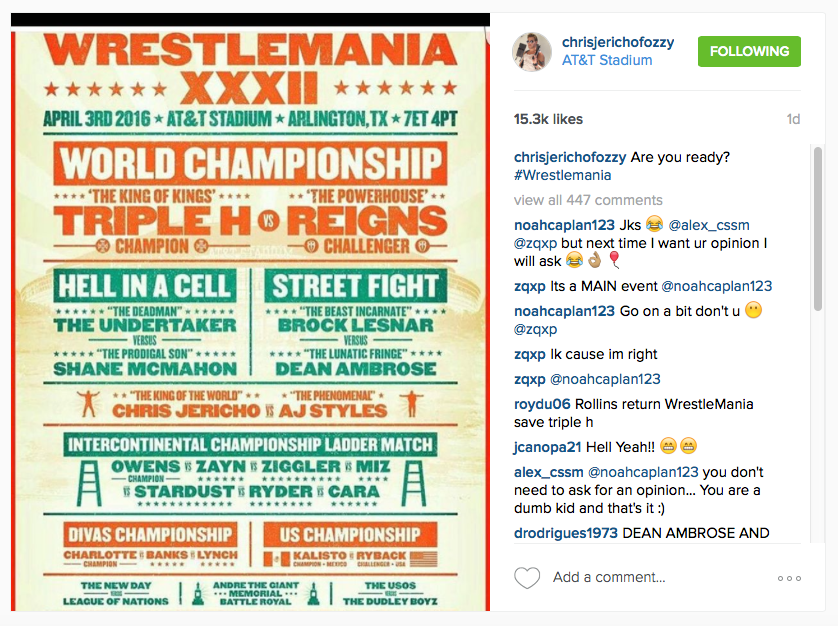 The designed performed very well on Reddit's r/squaredcircle and received significant social media coverage, including being shared by professional wrestler Chris Jericho on his Instagram page!